Journal Entry:
Tue May 3, 2011, 9:02 AM

Ok, one more time I need a little help for my comic. Yeah, I'm still planing my comic. But don't worry, it's not gonna be like Duke Nuken Forever.
Anyway, if you watch me, you know the main characters of the comic still have no name. So I need some suggestions. I I also would love to see them in different styles. I think that would help me too. So basically, the contest is about draw and name my new characters.

Well I guess you need some rules, so here are them all:
- Draw any of my new characters:
- Give her/him a name.
- You can draw/name only one, or them all if you want to.
- If you want to, you can draw something really simple. Just a stick figure. But I really need the names.
- You can draw them all, although you can do only one picture of each character. That means 3 entries. But you can give five name suggestions for each character.
- If you want to, you don't need to post their names, if you don't want people copying you. But you have to send me a note with their names.
- The entries are gonna be judged apart. But you can't get first, second and third place at the same time, for example. It's gonna be only the best position.
- If you draw all the 3 characters, you have more chances to win. But you have chances if all the names are good too, even if the pictures aren't perfect.
- You don't need to draw them wearing the uniform. You don't e even need to draw the body.
- If you can't draw, you can use anything else. You can edit some photos of a monkey/dog/cat, or you can use one of those "characters makers". But if you do it, link me the original place.
- New references:
Again, I'm judging the combination picture +names . That mens, if your picture is "perfect", but your names are bad, you are gonna lose points. Same if your names are awesome but your pictures are not that creative.

If you are confused, or if you need more informations about the characters, ask me.



by

by


by


by


by


by


by

by

by

by


by


by


by


by


by


by

by

by


by


by


by


by


by


by

by


by


by


by


by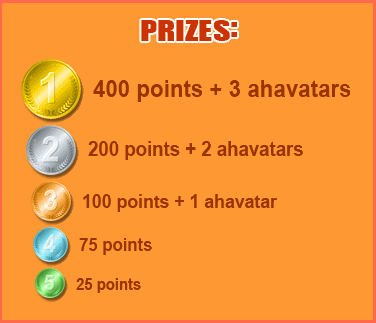 Good luck you all!